Dropyourimage has entered into a new partnership with Probo. Probo is your partner in on-demand print and fulfilment. With more than 250 materials and products, they offer a very complete range for their now more than 8000 resellers.
Probo's resellers can be roughly divided into sign and advertising agencies, web shops and photographers. For them they print any desired creation on the more than 250 products. But they also package and ship these in more than 13 different countries. In short, as Probo describes it: "You design, we print and deliver." In the design phase, Dropyourimage's service is of added value. Dropyourimage supports probo's resellers in the design phase.
One of the resellers; Jennifer van Perron 11 , says the following about this:
"As a productive designer with a limited budget, it is not possible for me to have every children's wallpaper I design photographed in a photo studio. Moreover, I prefer to present a new design in my webshop as soon as possible. I used to buy mockups, but my competitors often used exactly the same. Now I choose from a much wider range of stock photos that match the design in question. I have Dropyourimage make mockups of this. This way I can present my wallpaper in unique atmospheric images the very next day."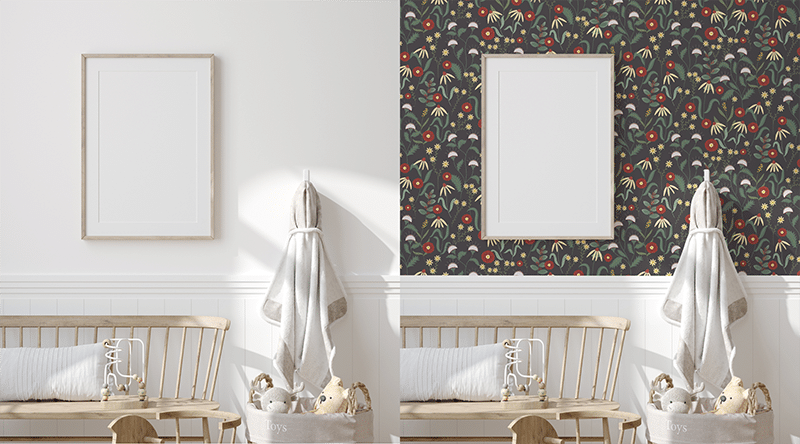 View here an example of a before and after image for Platform 11
Dropyourimage helps Probo resellers to be distinctive
And that is not so easy. We all know that the internet is full of web shops, marketplaces and other sales platforms. And the fact that Probo has more than 8000 resellers, immediately indicates that you are not the only seller of wall circles, wallpaper or canvases. That is why it is important to be distinctive, make sure you stand out!

The great thing about the products that Probo offers is that they can be offered with any desired print or imprint. This also gives the opportunity to endlessly broaden your product range or to present it in a different way. This way we can turn every photo into a Canvas or wall circle that you can offer on your webshop. But also think of exhibition walls, construction fences, cushions, parasols, printed matter or floor stickers. Everything is possible.
With this we relieve the resellers with an often time-consuming job that is at the bottom of the to-do list, but is nevertheless extremely important. Dropyourimage increases the product range, the number of product images per product and thus also the online presentation and conversion.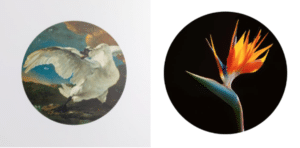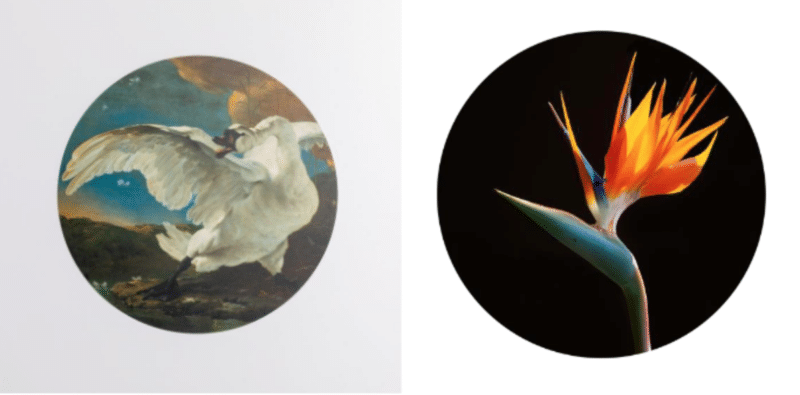 View an example of a before and after image of a processed wall circle here.
Probo.nl talking
Wouter Wiersma of Probo says the following about the collaboration with Dropyourimage:
"Facilitating future-proof entrepreneurship in print, that's what we stand for. Probo is the production house in digital print for print professionals. We provide them with access to high-tech machines and solutions in technology, production and logistics. Everything to strengthen their business. Dropyourimage's service fits in perfectly with this. It takes repetitive and time-consuming work off the hands of the print professional. This allows them to focus on what they are good at, namely: doing business."
Wouter Wiersma – Business Development Consultant Probo.nl
Are you curious about the possibilities? Schedule a free demo here and let us tell you everything about Dropyourimage's service.