Over the years, photos have become an integral part of our lives. Be it photos of ourselves or someone else, the quality of photos has evolved over time. With the advent of time, photo editing services have improved as well. Almost without exception, every product image is modified nowadays. The decision of whether to outsource picture editing or handle it in-house is one that most developing companies, merchants, and photo studios must make. Traditionally, businesses, merchants, or the photography studio contracted to take the e-commerce photographs have handled photo editing internally. Nowadays, however, most studios currently benefit from outsourced picture editing for photographers, of which several companies and merchants utilizing commercial photo studios are still unaware. So if you are looking to outsource photo editing services, Dropyourimage is the right stop for you.
The 7 Most Common Services Possible When Outsourcing Photo Editing
Those of us who run businesses like to have control over those businesses. However, people that are most successful have assistance, and outsourcing picture editing is one method to achieve this. You can control everything if you own a photographic company. However, you are not required to accomplish everything. Your efforts should be concentrated on your strongest areas. Here are the seven most common services you can get if you outsource photo editing services for your business. Let's have a look. 
#1 Retouching
Do you need a low-cost yet effective strategy advertising images to your consumers more effectively, particularly through marketing, advertising, and/or promotional campaigns? In that case, photo retouching may be just what you want. Using professional photos will greatly improve the quality of your online and printed material. You can avoid spending the time, money, and other resources necessary to complete this task locally if you outsource these professional picture retouching services. You can guarantee picture-perfect photos by outsourcing to a high-quality photo retouching service provider.
#2 Ghost Mannequin
Mannequins are really quite costly these days, but if you are outsourcing photo editing services, you can go for ghost mannequins. Visitors can be persuaded into buying anything through the invisible mannequin effect. High-quality ghost mannequin product images help your store stand out from the competition. It thus reduces the hassle for your clients. Additionally, it increases relatability so buyers can picture wearing your items and decide to buy them more quickly. Additionally, the ghost mannequin illusion lends your merchandise a polished appearance.
#3 Clipping Products
When you are choosing outsourcing photo services, it's best to use a highly popular tool that aids in cutting out the 2D graphics and placing them on your preferred backdrop. With Dropyourimage, photo editing services, you can now quickly and automatically add a translucent backdrop to your photographs for free. With the aid of this AI-based application, you can quickly remove the backdrop from your product photographs and replace it with a new one.
#4 Optimize Color Balance
These days, images play a significant role in almost every business. Product images are used by various e-commerce businesses to attract clients. So if the image fails to showcase the actual product, a business might lose potential customers. Images are at the basis of a buyer's decision-making process when purchasing a product or service, so, whether they are found in print catalogs, brochures, portfolios or digital catalogs, product information, or prototypes, the color must be optimized to show the true color of the product. Digital picture enhancement services are what you need if you want the greatest photos for your company to increase sales and brand recognition. Make your photos stand out by giving them a pleasing tone, shade, brightness, and color using our expert image editing services.
#5 Straighten and Center
If you are unsure of how to utilize a picture editing services for your product image, don't worry. By providing the proper photographic angles, Dropyourimage aids in properly straightening your photographs. At Dropyourimage, we make sure your product image is placed in the center to maximize clarity and is not merely straightened out. You'll obtain straight photographs quickly and with better professional-quality images.
#6 Image Export Optimization for E-commerce
If you manage an e-commerce site, image optimization is a skill you should learn. Image optimization is crucial for creating a successful e-commerce website since it can do everything from drawing customers looking through Google pictures to speeding up site loading. Image optimization is the process of minimizing the file size of your photographs without compromising quality in order to maintain a fast website load time.
#7 Quality Control for Consistency
It's challenging to take great quality photos. Images must frequently be retouched to attain excellent quality and uniformity. Retouching, especially, takes a lot of effort and technical skill. However, if you opt to outsource your photo editing, the outsourcing business will go above and beyond to maintain the integrity and consistency of the image quality.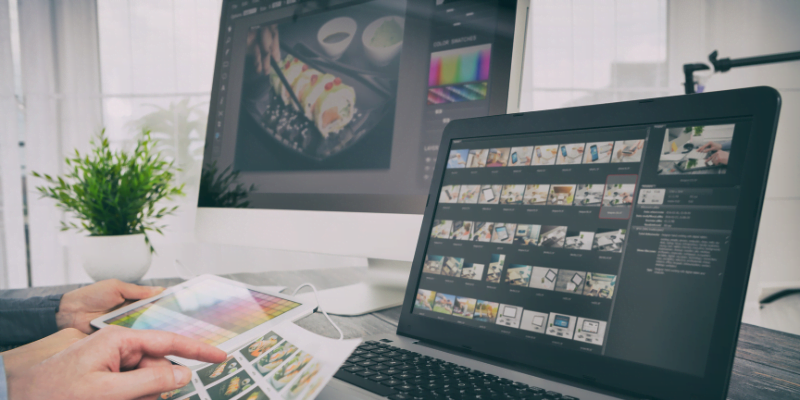 Branches for Photo Editing Outsourcing
Furniture
You can also get sophisticated furniture photo editing services from Dropyourimage. With the use of cutting-edge editing techniques like color and lighting restoration, swatch makeovers, and detail improvement, we make your furniture goods appealing to purchasers. With the assistance of our skilled staff, we handle any needs for editing furniture photos and have the tools necessary to turn your furniture photos into profitable assets. Our editors employ cutting-edge technology to analyze photographs as needed and provide a consistent shopping experience for customers visiting your business.
Fashion / Apparel
Portfolios for high fashion might be basic or elaborate. Depending on where your images lie on this spectrum, our digital illustrators and artists can give them a little filtration to draw in the desired crowd. While unedited photos have a certain appeal, they might not always deliver the marketing point your clients want to communicate. High-fashion preferences might be satisfied by using our fashion photo retouching services to finish an image. For fashion photographers, fashion firms, designers, and publications, we provide expert picture retouching. Additionally, we enhance photos for model portfolios.
Jewelry
The differentiator—the element that may make or break a deal—when trying to persuade customers to buy jewelry online is the photo! You can occasionally increase conversion rates by two or three times by using jewelry picture editing services. A well-detailed shot that elegantly conveys the piece's brightness is the best sales tool when it comes to jewelry. With Dropyourimage's jewelry photo retouching services, you get precisely that: high-end jewelry retouching that encourages greater sales and conversions. Get the results you desire by hiring our team of professionals to handle your jewelry picture editing needs. Double the brilliance in half the time, with much lower prices!
Real Estate
With time, real estate photo editing services are growing in popularity. Why? Because clients knock on your door when they view high-quality photographs of your property before going there in person. You need to have high-quality photographs whether your goal is marketing or you just want to show someone real estate examples. Photographers and real estate transactions engage in real estate photo editing services for this reason. Sometimes taking pictures with a DSLR or a smartphone camera is insufficient. The presentation needs some tweaking. Because of this, it is imperative to outsource photo editing services nowadays.
Footwear
Are you considering growing your online shoe store? It's simple to choose to outsource picture editing services. For the demands of shoe photographers, online shoe retailers, and e-commerce businesses, we offer photographic retouching services for footwear . For a variety of branded footwear firms, our shoe picture editing specialists will retouch your shoe product image. Several online shoe merchants use our editing services for footwear product retouching and improving footwear photographs.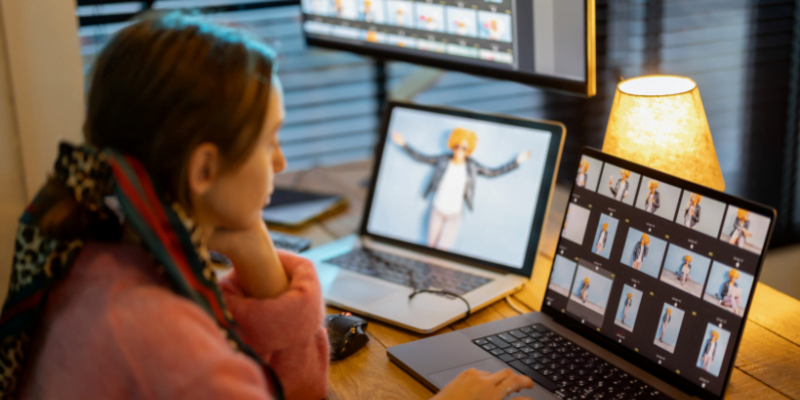 Why Should You Outsource Product Photo Editing?
The online world is cutthroat. As a result, businesses come up with a ton of creative concepts to persuade clients their product is exactly what they need. But many firms fail to realize that one straightforward tool—product imagery—can make or break a purchase. What distinguishes a brand are its product visuals. Photos are the easiest technique to draw consumers' attention to a brand's message, concept, and quality. Suppose the product photographs are not of supreme quality; even if the product is lovely and great and has all the features the target audience requires and more, they will just scroll past it. After all, one image conveys a thousand words.
The sales of goods through an e-commerce channel significantly rely on high-quality photos of the thing being offered because there is no method for the customers to touch and feel the object in person before ordering. Direct images of the product taken by the camera don't have the same impact. In order to ensure that the photos leave a lasting impression and convince the website visitor to purchase the goods, businesses must utilize image processing services. They may either hire a staff to do the picture editing, or they can outsource photo editing services. Outsourcing product photo editing services is an efficient way to increase the chance of customers choosing your products and complete the work in less time.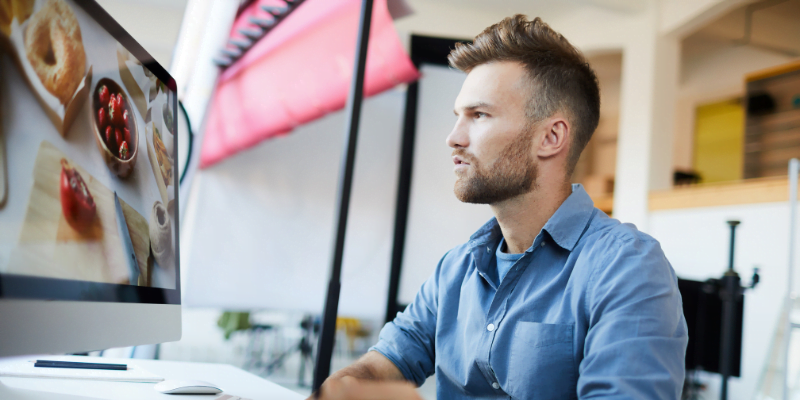 6 Benefits of Outsourcing Photo Editing
Your firm will experience a wide range of advantages once you decide to outsource picture editing services. For e-commerce businesses, photo editing is essential. Customers, for instance, want clear product photographs. The essential editing will be done by professionals so you have appealing photographs for your eCommerce presentation. When you choose to outsource photo editing services, the best professionals will to do the work.
 #1 Optimize the Consistency
Several businesses resort to picture editing services as their e-commerce grows to provide them with a competitive edge in the online market. Professional, high-quality photographs that sell items and stand out in a crowded market can be produced through photo editing. Retouching, color correction, background removal, adding effects, and filtering are just a few of the many picture editing services we provide which benefit e-commerce companies.
#2 Easily Scalable
Many businesses still perform their own picture processing (post-editing), which takes a lot of time and particular expertise. Nevertheless, if you outsource the picture editing work, you'll have more time available to work on other projects relating to photo editing. At Dropyourimage we can alter photographs rapidly and provide you with the ideal product image you need.
#3 Save Budget
It goes without saying that if you decide to perform your own editing, you will need to spend thousands of dollars on specialized software and equipment. However, if you have a professional picture editing firm at your disposal, you can save a significant amount of money on the software and equipment required for photo editing and instead use the money to expand and improve your company.
#4 Increase Conversions
To increase the overall quality of product images, photo editing is necessary. It won't accomplish anything to upload lousy, unedited photos. To improve sales and increase conversions, you'll need expertly produced product photographs with flawless lighting, a clear backdrop, and a excellent view of the goods. You can complete all of your picture editing tasks quickly and close more sales in a single day if you have a skilled team of photo editors on your side.
#5 Decrease Returns
People can place orders with confidence when the product photos are clear. As a result, the returns are fewer, and customers are less likely to be disappointed when they receive products. At DYI, we make sure the product's appearance matches the one customers really receive.
#6 Reduce Your Workload
Your business needs to perform its essential operations. You would be wasting your time if you provided picture editing services in addition to your primary line of work. As our professionals work on photo editing services, you can concentrate on the areas where you are most effective. This way, it reduces your workload and makes it easy to concentrate on other areas of work.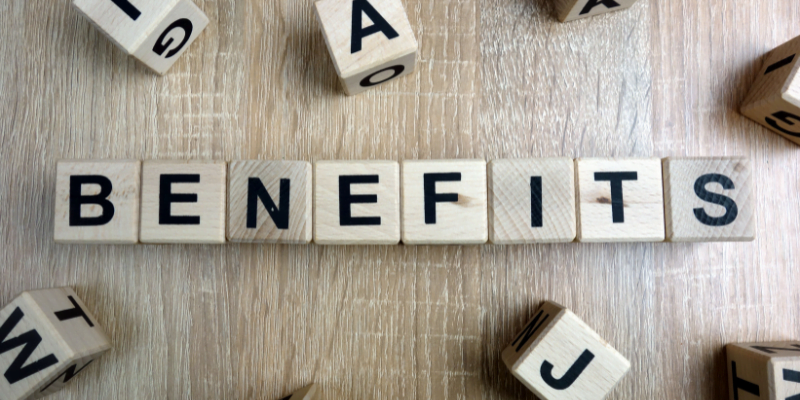 Tips For Outsourcing Photo Editing
Advanced color editing, special effects, touch-ups, multi-layer editing, and filters are all necessary parts of photo editing. Photo editing calls for sufficient technical knowledge in addition to well-developed skill sets. However, it might be difficult to locate excellent picture editors on a tight budget. As a result, businesses often choose to contract this duty to an outsource photo editing service. But before you use a picture editing service, consider the following tips.
Years of Experience – You should start by looking at the editor's years of experience if you're seeking to outsource your photo editing services. A business with several years of experience in the sector can likely handle a variety of assignments in various areas of picture editing. You may thus confide in them to achieve your goals. You should ideally seek a business with at least 3 years' worth of experience in photo editing.
Portfolios – You can get a clearer idea of the skills of your potential outsourced photo editing services by taking a quick look at their portfolio. You can evaluate important factors like exposure and white balance, mobile responsiveness, technical proficiency, style, and more. You will have a better understanding of their abilities the more you analyze the samples. The ideal course of action is to first review all portfolios before analyzing the ones that are domain-specific.
Security Measure – Prior to outsourcing your request, it is essential to guarantee data security and privacy. Ask about the file transmission procedures and the security measures used by your potential outsourcing business partner. A business that offers cloud storage is always a good bet. To further comprehend their security measures, you can also check their security compliance procedures and data security policy.
Technologies Used – By assessing their technical proficiency, you can determine your picture editing partner's professionalism. Modern equipment and technology will be used by a reputable picture editing firm. It demonstrates their dedication to providing their customers with top-notch services. These service providers will never skimp on matters of quality.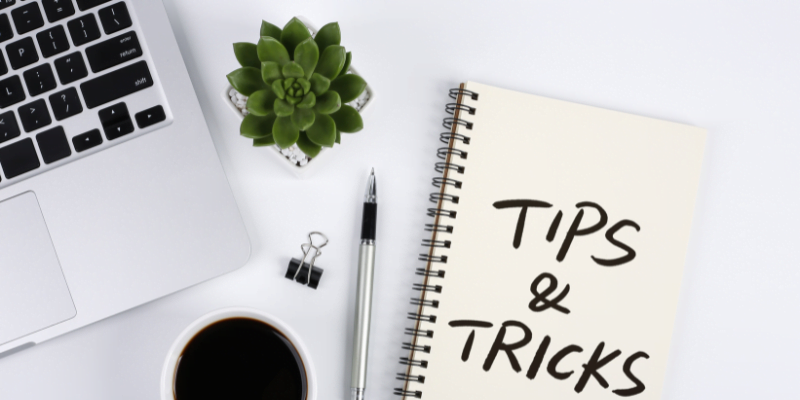 Cost Estimation
It is almost always 10x cheaper to outsource your post-processing than to do it in-house. Exact prices are very different per type of processing and the number of images supplied per year. At Dropyourimage, we look at the ideal situation for the customer and us. It is difficult to give a fixed price in this article, but we are cheaper than most competitors and internal post-processing is certain.
You can request a price via our website. Our account manager will reply within 24 hours with the information needed to provide a good price range. Operations below 1EUR/USD or GBP are almost always feasible.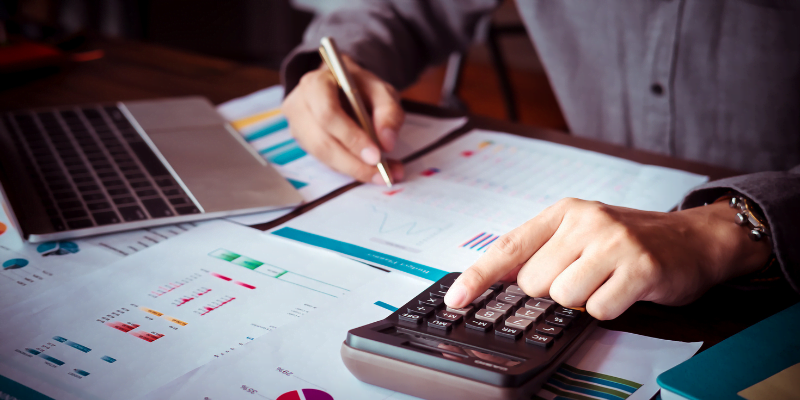 FAQ
How do I know outsourcing photo editing will work for me?
Danny
2023-02-23T14:32:51+01:00
In the beginning, we will look together for the method that best suits your workflow. Then we will run a few tests and optimize; ultimately, it will save you a lot of time, stress, and budget. That's the ultimate goal.