Due to the drastic improvement of real estate photo editing services over the last few years, the real estate industry has experienced a dramatic development. The widespread development of technology has led to a steady increase in the demand for real estate photo editing services. As you may already be aware, the majority of people prefer to view real estate properties through existing online images. They will review the property summary and other pertinent information if they are satisfied with the photos. The best business for brokers comes from uploading pictures of real estate that are incredibly alluring and beautiful. This is where photo editing services come into play. 
Enhancing the attractiveness and worth of real estate assets is one of the main objectives of editing. It provides the much-needed boost while catching the best features of real estate photos with features like grass substitution, backdrop blur, and more. Let's have a detailed glimpse of how real estate photo editing services can transform your listings.
Common Issues with Real Estate Photos
Undoubtedly, it's not always simple to take striking, enchanting pictures of real estate. Here are a few typical problems people have with real estate pictures.
Dark or Dull Images
Do you anticipate marketing your real estate offerings? If so, you should be aware that customers will decide whether to use your services after viewing the pictures you publish on your e-commerce website. Your client acquisition, client retention, and client loss will depend entirely on the images you share online. Therefore, you must make sure the images are clear enough for customers to decide. It will be challenging for customers to make educated choices if you use dull, blurry, or too dark to see photos, which will have a negative impact on your company.
Distorted Perspectives
Perspective distortion is a very serious problem in real estate photos due to the wide-angle optics used by real estate photos. It is difficult to write a compelling real estate ad using only words. To increase the appeal of your offering to prospective buyers, including images of the property. Hiring a capable real estate photographer and photo editor is the only way to get engaging real estate pictures for your ad. Even the finest photographers, however, occasionally fail to capture the ideal photo. The images may be cluttered and unattractive due to noise, viewpoint issues, and distortions. Real estate picture-altering services are very important in this situation. To improve the appeal of your real estate pictures and entice more prospective purchasers, Dropyourimage employs a variety of photo editing techniques, such as image sharpening, color cast removal, tone modification, and perspective correction. 
Cluttered or Messy Scenes
Images taken from off-putting perspectives, crowded settings, and rooms filled with unsaleable items may skew the depiction of the property and lessen its allure. Digital decluttering ensures real estate images are neat and appealing, which increases conversions. Dropyourimage ensures your real estate image doesn't have a cluttered or messy background and your clients have a clear perspective of what they are searching for. 
Poor Lighting or Reflections
Your real estate pictures' success, like that of any type of photography, highly relies on lighting. The greatest difficulty in real estate photos, however, is lighting. Even the finest camera can't catch the entire spectrum of light values from dark to light in a single picture because it is too wide. Windows that are severely overexposed lose all clarity if you expose the room's shadowy areas. On the other hand, the room appears to be quite dark if you underexpose the room's light windows. So it's better to choose Dropyourimage's real estate photo editing services if you want to avoid poor lighting or reflection issues in your real estate photos.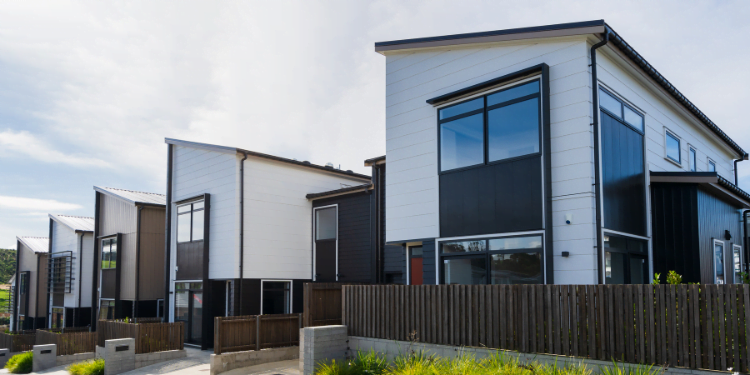 Benefits of Real Estate Photo Editing Services
Improved Image Quality
Instagram-styled images are useless for real estate transactions. Editors at Dropyourimage specialize in property picture enhancement. They don't just remove unwanted items, they also change brightness, fix contrast, and substitute hues. They also help real estate shooters with perspective adjustments, picture merging, image stitching, color cast removal, dusk enhancement, clipping paths, and other tasks.
Increased Visual Appeal and Buyer Interest
Considering the fierce competition in the real estate market, presenting the property well is the most effective strategy for luring buyers and vendors. With high-resolution photos ready to entice conversations and boost sales, Dropyourimage's real estate photo retouching services help you attract customers' attention. Large quantities of pictures can be processed quickly and effectively by our team of knowledgeable real estate photo editors, who can also quickly deliver edited images. You can reduce the amount of time, effort, and labor needed for real estate picture editing by delegating your work to us.
Highlighting Property Features and Unique Selling Points
After post-processing, enhanced pictures appear a thousand times better. Viewers will be positively influenced by an image's ability to highlight the details and vibrancy, thanks to real estate photo editing services by Dropyourimage. The highlighted details of the property help the clients make well-informed decisions and can turn out to be the primary selling point when compared with others. The beneficial aspects of real estate picture editing and the outcomes are very beneficial to the real estate industry.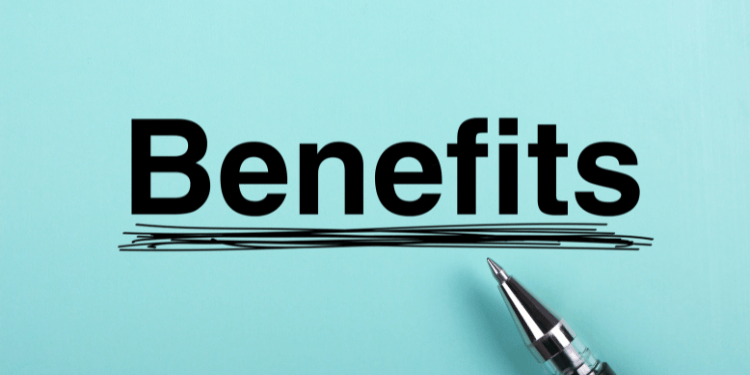 Types of Real Estate Photo Editing Services
Panorama Photo Editing Services
Lacking a digicam to take wide-angle pictures of your property? Don't worry! Take several pictures of your real estate property from varied angles, and Dropyourimage will put them together to create a spectacular panorama of your property. It is crucial to offer a 360-degree panoramic view of your property because the majority of potential online customers today (especially those interested in purchasing real estate) need to view the products they are interested in and scrutinize them in more depth. The best method is to use a technique called panoramic image stitching, which combines several regular-sized shots into a single, wide-angle image.
Real Estate HDR Photo Editing Services
High Dynamic Range (HDR) real estate picture editing can make the line between reality and fantasy fuzzier! Your prospect interaction rates, guest attention, and conversions will improve when you outsource real estate HDR picture editing to Dropyourimage. Nowadays, a resounding majority of house buyers start their looks for properties online. Your real estate listing's property picture plays a crucial role in luring and encouraging online prospects to come to see your property in person and make further choices. We assist you in efficiently and successfully marketing your home with excellent exterior and interior pictures by providing a wide variety of HDR photo editing services.
Basic Adjustments (Exposure, Contrast, Color Correction)
The core of picture improvement is fundamental brightening and color correction. Although changing the color, contrast, clarity, and tone may seem insignificant, it's veryimportant in this situation. An otherwise dull and boring picture can be immediately transformed into something stunning and alluring with just a few cursor strokes. An ordinary picture can be transformed into an extraordinary one with just a few simple editing steps. This is the first stage in making your photos stand out and appear polished.
Perspective Correction and Distortion Removal
Perspective distortion can be corrected using the services of Dropyourimage and occurs when you picture from certain positions, such as when gazing up at a tall building. We can help you fix defects in your real estate images like vignetting, barrel distortion, pincushion distortion, and texture aberration with our real estate digital perspective correction services. Thanks to our years of experience in digital photo editing and enhancement services, our team of real estate photo perspective correction specialists can assist with both horizontal and vertical camera tilt picture perspective distortion correction as well as correct uneven geometrical distortions in real estate images. 
Object Removal and Scene Clean-up
Many times when you take pictures, unwanted items get in the way and sabotage the attractiveness of the entire scene. To deal with such image disruptions, there are two options: the first and simplest is to erase the photo and take a new one; the second is to remove the undesirable object from the photo without affecting the scene that was caught behind it. Clients can focus on real estate pictures better when not distracted by cluttered and unnecessary items in the background. Object removal is one of the real estate photo editing services offered by Dropyourimage to correct or eliminate such defects.
Virtual Staging and Furniture Replacement
Are you having trouble selling an empty property? Allow Dropyourimage to assist you in virtually furnishing residential and business areas with tasteful furnishings that leave an enduring impression and boost conversion rates. We assist real estate agents, home builders, brokers, and building employees in displaying attractive and accurate pictures that assist prospective homeowners in seeing the potential of the home. When it comes to offering services for virtual home staging, we are the best. By digitally staging real estate properties, we bring color and life to pictures of otherwise lifeless places using our talented team of image editors, state-of-the-art tools, and technologies.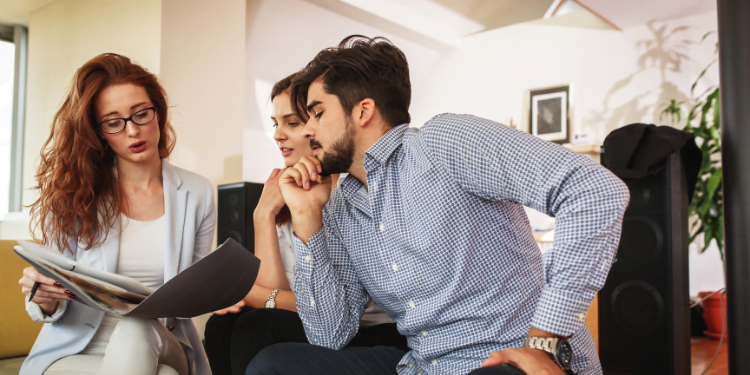 Choosing the Right Real Estate Photo Editing Service
Quality of Work and Portfolio
Checking a company's portfolio is one of the most crucial things to keep in mind when selecting the finest real estate photo editing service for your needs. Most photo editing businesses use their best work as samples and include it in their portfolios to dazzle the target audience. All you have to do when looking through the catalogs of various photo editing service providers is ensure the examples meet your standards and are accurate and thorough enough to meet the needs for which you are delegating the editing work. 
Turnaround Time and Pricing
Pricing is the next factor to consider when selecting a real estate picture editing service supplier. If your finances are limited, you'll probably choose the service supplier who gives you the cheapest estimate. We would advise you to slightly reevaluate this strategy, though. It is a smart notion to evaluate the prices quoted by various service providers and see what they are providing. Verify how many changes they are willing to offer. This enables you to find a service provider who can adequately handle your requirements while assisting you in resolving your financial problems.
Communication and Customer Service
Response speed is another aspect you should take into account when selecting the best picture editing business for your editing job. We are all aware of how crucial time management is to job effectiveness and output. Therefore, before delegating your picture editing work to a company, find out how quickly they respond. A reputable picture editing service provider will always be committed to responding promptly and completing the job by the date. Skilled and experienced businesses strive to deliver the finished product on time and always react to inquiries promptly throughout the entire process in order to maintain a standard procedure and keep the clients and customers happy.
Reviews and Testimonials
Anyone can now look up consumer evaluations for a variety of businesses by viewing their official websites or social media accounts. You can select the professional picture editing business that will be the best match for your project needs by taking into account the experiences of their clients. Though reading customer reviews is a good idea, picking a business solely on the basis of its customers' opinions is not a smart move. Nowadays, a lot of businesses post purchased evaluations on their websites, which won't help you at all in selecting the best picture editing service for your project. Therefore, check out the samples on their website to ensure you are selecting the best picture-editing business for your project. A skilled and knowledgeable business will always have a complete example page of the work they have completed for clients.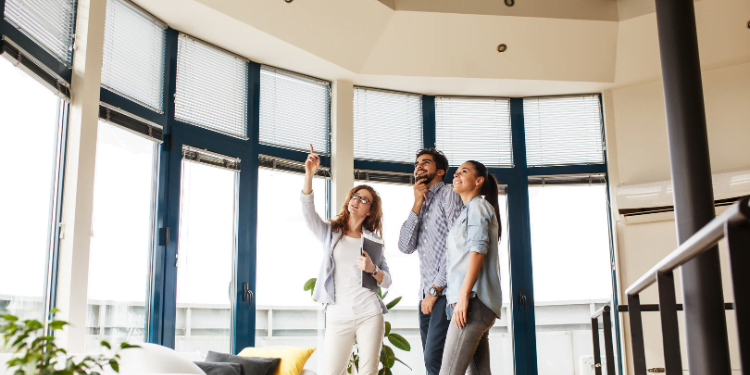 Conclusion
Recap of the Benefits of Real Estate Photo Editing Services
Digital photos play a vital role from a marketing perspective for any company in today's fiercely competitive marketplace. The best way to portray a brand and communicate a company's message is through professionally edited photos and pictures. Due to this, photo editing is one of the most outsourced processes in the industry and is a necessary component of any marketing, communication, or branding activity. Photos are quickly becoming a global marketing language with the emergence of image-centric social networks like Facebook, Instagram, and even Pinterest. People always connect to visual cues better, so if you work in the real estate industry, your marketing efforts should prioritize using properly edited pictures.
Encouragement to Invest in Professional Photo Editing for Better Listings
Real estate photos operate in a dynamic environment with new problems to solve, demands from the modern world, and patterns that are changing quickly. Thus, photo cropping and altering are inevitable in the real estate industry. Real estate markets are aware of the need to ensure authenticity, quality effects, and the necessity of maintaining a constantly updated picture collection. Specialists in the field are thus required because pictures must be adjusted, furnished, and transformed. Realtors should consider working with a professional because it is challenging to meet the requirements of effective real estate picture editing. Professional real estate photo editing services like Dropyourimage increase ROI by utilizing proper methods to ensure the right components.